Advanced Siding Replacement Options in Naperville
Our siding installers use the newest software and materials to keep your home up-to-date.



No Payments & 0% for 12 Months
5 out of 5
Out of 49 Google Reviews

12 Months 0% Interest 0 Payments
0% Interest and Zero Payments For 12 Months
For a limited time only, zero payments and 0% interest for up to 12 months on financing programs.
Naperville, IL Siding Replacement
As a
Veteran-owned siding company
, we replace siding with a solution with proven durability. Your siding is your home's first line of defense from pests and weather. Maximize your home's protection with replacement siding that can protect against weather damage, sun damage, and curious critters, all while looking its best.
Naperville Siding Replacement Company
Our Naperville siding installers prioritize your home. By using innovative technology and reputable products, our siding replacements are installed to add value to your home. At Benchmark Exteriors, you receive unmatched benefits, such as:

Certified Siding Installers
As a Certified Siding Installer from the Vinyl Siding Institute, we're trusted to provide top results. With a BBB-accredited and A+ rated team, Benchmark is creating the standard of excellence.

Technology-Based Siding Installations
We use state-of-the-art technology for siding that fits your home like no other. By using the latest drone and satellite software, our siding installations utilize cutting-edge technology.

Workmanship Warranties
Your replacement siding comes with a five-year labor warranty.

Competitive Prices
Our premium Naperville siding installations are competitively priced and come with a free installation quote.
Replacing Siding on a House With Superior Materials
When we
replace siding
, we never cut corners. Our trusted Naperville siding installers use premium siding materials to provide a variety of styles and features that are all high-quality:

James Hardie Siding Installation
Made from fiber cement, James Hardie is a leader in long-lasting, storm-resistant siding replacements.

LP SmartSide Siding Installation
LP SmartSide siding provides your home with the beautiful look of natural wood without its high maintenance.

Vinyl Siding Installation
Vinyl siding is both durable and budget friendly. Our vinyl siding replacements are a cost-effective way to add value to any home.

Metal Panel Siding Installation
This low-maintenance metal siding option can last for over five decades!
Start Your Free Naperville Replacement Siding Quote Now!
Benchmark Exteriors helps the Chicagoland area with all of its remodeling projects. In addition to our siding installations, our full-service contractors can take care of your roof, commercial building, gutters, solar energy systems, and more. Take the first steps towards your free price quote by completing our online form!
View Our Work Gallery Here
Awesome work!
We worked with Austin Juhlin after we had some roof damage from a storm. Austin was great to work with!! He helped answer any questions we had and helped us work with the insurance company. He was fast to respond anytime we reached out to him. We end...
Questions to Ask an Illinois Roofing Company Before Starting an Installation
Investing in a roof replacement for your Illinois home is quite a project. The installation can be expensive, time-consuming, and stressful. Hiring a reputable roofing company...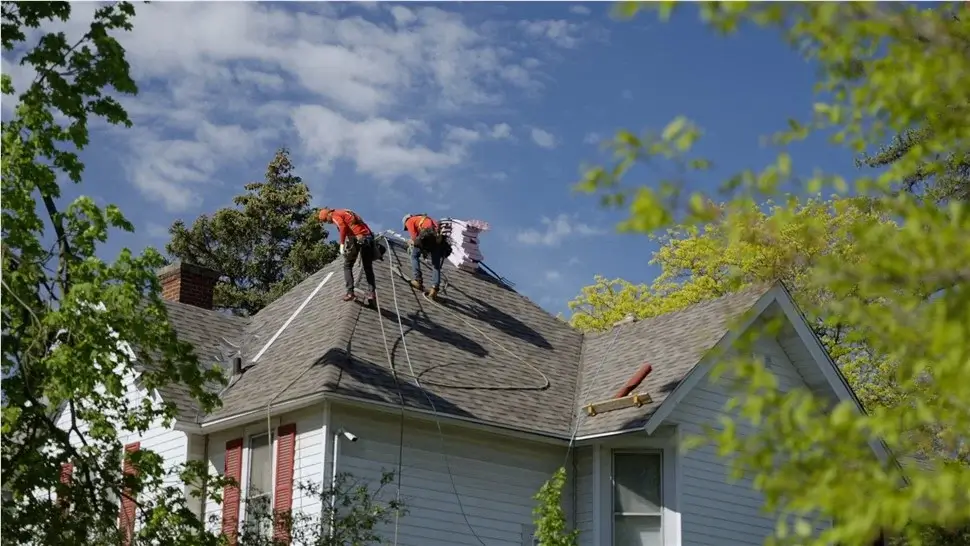 Residential Roof Install
Hinsdale, IL