Delafield's Owens Corning Exterior Remodeling Contractors
With our A+ Better Business rating you can rest assured that your home is in great hands.



No Payments & 0% for 12 Months
5 out of 5
Out of 49 Google Reviews

Delafield, WI Roofing and Siding Company
Benchmark Exteriors is an impressive exterior remodeling company. We have worked hard to specialize and be efficient in a variety of services to properly serve the Delafield area. With our A+ Better Business Bureau rating and amazing customer service, you will love working with us. Call us today for services that include:
High Value Delafield Residential Roofing
Your residential roof is an important part of your home's protection plan. If you notice any issues with your roof, simply give our Owens Corning Preferred Contractors a call. Our
professional roofing team
offers a variety of roofing services and material to get and keep your home's roof in tip-top shape. At Benchmark Exteriors some of our roofing selections and services include:
12 Months 0% Interest 0 Payments
0% Interest and Zero Payments For 12 Months
For a limited time only, zero payments and 0% interest for up to 12 months on financing programs.
Protect Your Commercial Property
At Benchmark Exteriors we know your commercial roof is an important part of your business' property, that is why we offer
highly trained commercial roofing
contractors to service your commercial property. No matter which type of roofing material or slope you have, our team of professionals knows exactly how to keep your commercial property protected. Our Benchmark Exterior commercial roofing services include:
Exceptional Delafield Siding
Your siding says a lot about your home. When you pick Delafield's local siding company, we will help your home stand out in a positive way. From just adding curb appeal to making your home more energy efficient, our
siding solutions
are perfect for every building. When you call Benchmark Exteriors' best siding company your services include:
A Variety of Siding Options
Fantastic Customer Service
Did you know every home has its own
custom gutter system
? Benchmark Exteriors is an expert gutter company that has knowledgeable gutter installers. We will make the perfect plan for your home and give your home optimal protection from the rain. At Benchmark Exteriors our other gutter services include:
Innovative Residential Solar Energy
If you are looking to make your home innovative, Benchmark Exteriors has a solution for you! With our partners at Caliber Energy, we are streamlining residential solar in the Delafield area. If you are ready to be a part of our
solar energy company's
energy efficient future, call Benchmark Exteriors today.
Start Your Exterior Remodel Today with a Phone Call
Do not waste your time with other remodeling companies, instead call the best in Delafield at Benchmark Exteriors.
Fast and Simple Insurance Assistance for Delafield
At Benchmark Exteriors we offer
comprehensive insurance assistance
. Call our 24/7 emergency services to get your insurance claim started the right way. We cannot wait to get your home back in the best shape possible.
View Our Work Gallery Here
Awesome work!
We worked with Austin Juhlin after we had some roof damage from a storm. Austin was great to work with!! He helped answer any questions we had and helped us work with the insurance company. He was fast to respond anytime we reached out to him. We end...
Questions to Ask an Illinois Roofing Company Before Starting an Installation
Investing in a roof replacement for your Illinois home is quite a project. The installation can be expensive, time-consuming, and stressful. Hiring a reputable roofing company...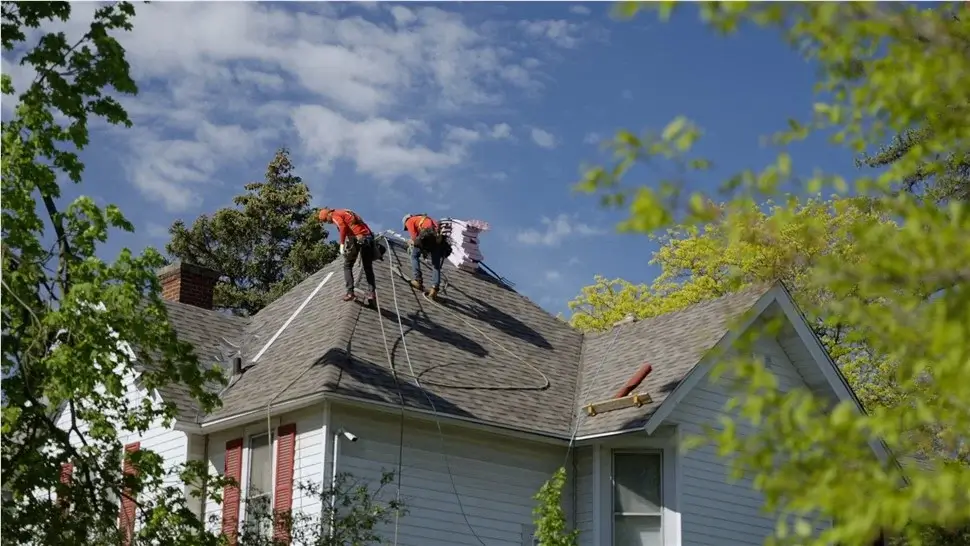 Residential Roof Install
Hinsdale, IL