Full-Service Commercial Roofing Care in Illinois and Wisconsin Areas
From small office buildings to large warehouses and multifamily living complexes, our commercial roofers have got you covered.



No Payments & 0% for 12 Months
5 out of 5
Out of 49 Google Reviews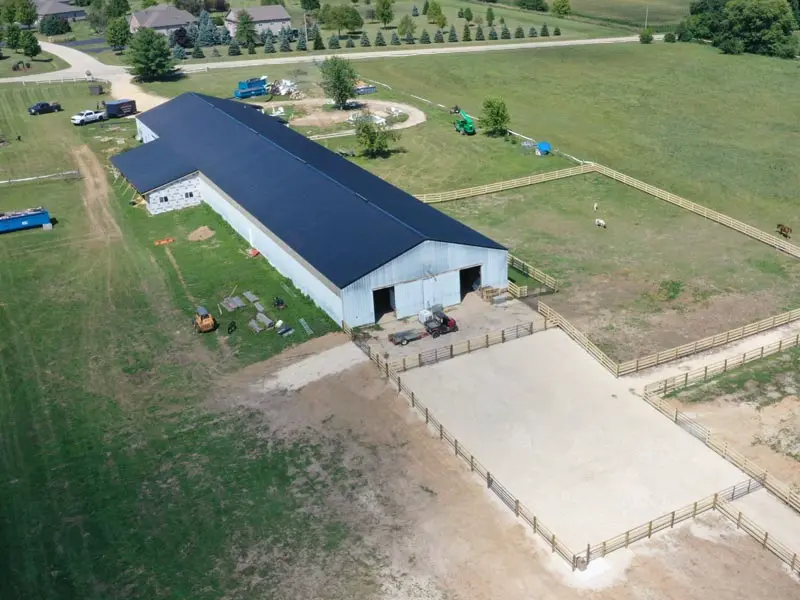 Illinois and Wisconsin Suburbs Commercial Roofing Contractor
As a business owner, you have a lot on your plate. Instead of stressing over a roofing project, get in touch with our local commercial roofing experts at Benchmark Exteriors. Our Illinois and Wisconsin roofing company has experience working on all types of business properties, including office buildings, warehouses, multifamily complexes, and more.
As one of the top commercial roofing companies in the Illinois and Wisconsin area, our mission is to make your upcoming renovations a breeze. Learn more about how we can help you with your roofing project.
12 Months 0% Interest 0 Payments
0% Interest and Zero Payments For 12 Months
For a limited time only, zero payments and 0% interest for up to 12 months on financing programs.
Veteran/Active Military Discount
Special Military Discount Offers for Local Service Members
If you want to save money on your next project, we recommend that you call Benchmark Exteriors to find out more about what we offer to members of the community.
CertainTeed 5 Star Warranty
The Best-Performing Warranty in the Industry
SureStart™ PLUS is 100% coverage…even labor for 25 years!
Full-Service Commercial Roofing Care
As a full-service commercial roofing company in Illinois and Wisconsin, Benchmark Exteriors knows what it takes to shield any building from the worst of the weather all year long. With our team on your side, you can enjoy comprehensive commercial roofing services that keep your property in top shape.
Commercial Roof Replacements
If you need to replace your roof system, we're the commercial roofers for the job. Not only can we complete roof replacement projects in an efficient manner, but we will also make sure the project causes minimal disruption to your day-to-day operations.
Commercial Roof Types
On top of our residential roofing materials—asphalt shingles, metal, slate, etc.—many of which work just as well for commercial spaces, we offer TPO roofs, EPDM roofs, BUR roofs, low-slope roofs, and waterproof roof coatings. Our goal is to make sure you get the right fit for your property.
Commercial Roof Coatings
Our roof coatings function as a waterproof barrier that protects your property from the elements all year long. This makes them an ideal addition to any low-slope roof for commercial and industrial buildings throughout the Illinois and Wisconsin area.
Commercial Roof Repairs
As a full-service commercial roofing company, we can also handle roof repairs to expand the lifespan of your roof system. Whether you're dealing with isolated problem areas, a troublesome leak, or anything in between, we've got you covered.
Commercial Roof Maintenance
Keeping a damage-free roof system is largely out of your control, but one thing you can do is perform regular maintenance. This way, you can catch problems early and lengthen the lifespan of your roof system.
Chimney Flashing Services
The chimney is an important feature of any roof system, which is why our roofing company also offers chimney flashing repair and replacement services to keep your entire roof system in top shape.

Certified Roofing Professionals



24/7 Emergency Roofing Care
Check Out the Work We've Done for Businesses in the Past
We've been beautifying and protecting local businesses since 2019. See some of our past work here!