Professional Insurance Care for Your Project in Illinois or Wisconsin
Make your remodel even easier with comprehensive insurance claims care from our local experts.

No Payments & 0% for 12 Months
5 out of 5
Out of 49 Google Reviews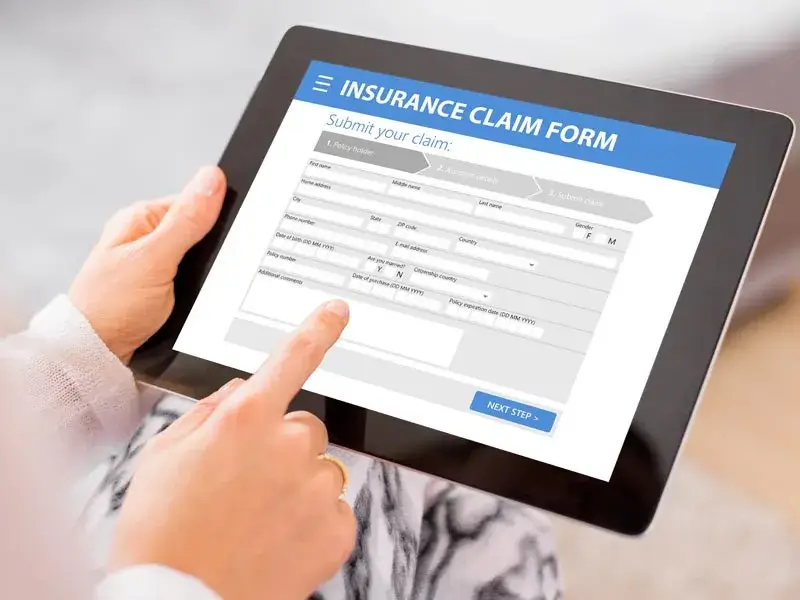 Illinois and Wisconsin Home Exteriors Insurance Claim Company
Dealing with unexpected property damage can be overwhelming, especially when it comes time to pay for the restoration work. At Benchmark Exteriors, our goal is to take as much stress as possible off your shoulders by providing comprehensive insurance claims care.
Whether you're dealing with severe roof damage or minor issues after a bad storm, it's important to get in touch with a professional right away. When you choose Benchmark Exteriors for the job, it's easy to get everything done in one place!
12 Months 0% Interest 0 Payments
0% Interest and Zero Payments For 12 Months
For a limited time only, zero payments and 0% interest for up to 12 months on financing programs.
Veteran/Active Military Discount
Special Military Discount Offers for Local Service Members
If you want to save money on your next project, we recommend that you call Benchmark Exteriors to find out more about what we offer to members of the community.
CertainTeed 5 Star Warranty
The Best-Performing Warranty in the Industry
SureStart™ PLUS is 100% coverage…even labor for 25 years!
Professional Assistance with Roof Replacement Claims in Illinois and Wisconsin
Our experts at Benchmark Exteriors have experience with every stage of the roof insurance claims process with respect to property storm damage throughout the Illinois and Wisconsin area. You can count on us to help you get the best possible outcome from your storm restoration project.
We'll be by your side through every step of the process. This includes performing an initial inspection, helping file the roof damage claim, overseeing the adjustment appointment, reviewing the loss report, and looking after the actual roof repairs and restoration process.
About Our Illinois and Wisconsin Remodeling Team

Local Illinois and Wisconsin Professionals

Top-Rated Warranty Protection

Full-Service Remodeling Care