The Quality Choice For Roof Replacements in Delafield
Get the best quality roofing materials and installation when you work with our experienced roofers.



No Payments & 0% for 12 Months
5 out of 5
Out of 49 Google Reviews

12 Months 0% Interest 0 Payments
0% Interest and Zero Payments For 12 Months
For a limited time only, zero payments and 0% interest for up to 12 months on financing programs.
Delafield, WI Roof Replacement
An aging roof can drastically affect the performance and style of your Delafield home. At Benchmark Exteriors, our team provides custom roof replacement services that will restore your property.
From the first call until the completed roof replacement, you can expect a positive experience. We hold ourselves to strict standards and will work to meet your complete satisfaction during the project.
That's not all!
After your roof replacement is complete, we will protect your home with extensive warranty coverage. With 5-year workmanship and product warranties, you can have peace of mind your home is covered.
Complete Roof Replacement Solutions in Delafield
If you are searching through roof replacement companies, you may have difficulty choosing which option is right for you. As a BBB-accredited roofing company with an A+ rating, we take pride in maintaining a high rating.
When you have questions or concerns during the project, you can count on our customer support team to help. Benchmark Exteriors emphasizes world-class service that leaves a lasting impact on your Delafield home.
While working with our roofers, you can expect the following benefits:

Flexible Financing
We help qualified customers of all budgets find a financing plan that works best with their preferences.

Superior Products
By using products from brands like CertainTeed and Owens Corning, we can boost your home's performance.

Trained Roofers
Our roofers at Benchmark Exteriors undergo extensive training to ensure they provide reliable results for your home.

Top-Rated Customer Service
Benchmark Exteriors will ensure you receive customer support that makes for a smooth roof replacement.

Warranty Coverage
Enjoy industry-leading warranties that protect your home and help extend the longevity of your project.
Learn More About Our Roofing Company Today
If you notice that your home's roofing system shows signs of age, you can count on our team to help. We handle
roof replacement
projects of all types, from asphalt to slate roofing systems.
Our services include:
Contact us today to request a free roof replacement estimate. Call to speak with one of our friendly representatives or fill out the online quote form to get started.
View Our Work Gallery Here
Awesome work!
We worked with Austin Juhlin after we had some roof damage from a storm. Austin was great to work with!! He helped answer any questions we had and helped us work with the insurance company. He was fast to respond anytime we reached out to him. We end...
Questions to Ask an Illinois Roofing Company Before Starting an Installation
Investing in a roof replacement for your Illinois home is quite a project. The installation can be expensive, time-consuming, and stressful. Hiring a reputable roofing company...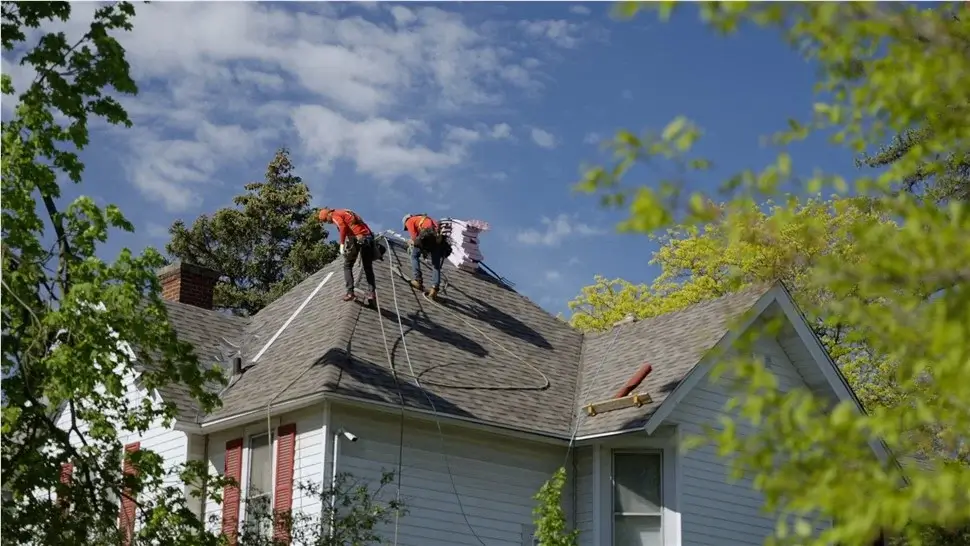 Residential Roof Install
Hinsdale, IL