Premier Roof Replacement Experts in Hinsdale, IL
Our local roofing company will provide a smooth roof replacement for your home.



No Payments & 0% for 12 Months
5 out of 5
Out of 49 Google Reviews

12 Months 0% Interest 0 Payments
0% Interest and Zero Payments For 12 Months
For a limited time only, zero payments and 0% interest for up to 12 months on financing programs.
Hinsdale, IL Roof Replacement
Have you been dreaming of installing a new roofing system on your home? Let our roofing experts at Benchmark Exteriors bring your visions to life with streamlined roofing services.
We offer complete roof replacement solutions for a wide range of roofing types. From asphalt to slate roofing, our team can do it all to meet the needs of your Hinsdale home.
That's not all!
Once we complete your roofing project, we will protect it with comprehensive warranty coverage. We protect both labor and materials with warranties, helping to bring peace of mind to our customers.
Roof Replacement Specialists in Hinsdale, IL
With an A+ rating on the Better Business Bureau and numerous positive reviews, we emphasize a positive customer experience. From start to finish, you can expect the expert assistance of our crews.
While we begin the project, we will provide an accurate inspection and estimate for your home. With the use of satellite and drone technology, we provide accurate inspections for your Hinsdale property.
During your service with us at Benchmark Exteriors, you can enjoy the following perks:

Warranty Coverage
With workmanship and product warranty protection, your roof will be protected for many years.

Trained Roofers
We have a team of qualified roofers who will provide a smooth roof replacement for your property.

Premium Materials
Our roofing crews install materials from top brands like CertainTeed and Owens Corning.

Free Estimates
Learn the costs of our services with a free roof replacement estimate before your project.

Efficient Completion Times
We take pride in offering roof replacement services that are completed efficiently.
Learn More About Our Roofing Company Today
When working with Benchmark Exteriors, you'll know you are working with one of the top roof replacement companies in Hinsdale. We handle roofing projects of all types and sizes, with the same premium craftsmanship. If you need assistance planning your roof replacement, our
roofing company's
representatives are always ready to help.
Our services include:
Contact us today to request a free roof replacement estimate. Call to speak with one of our friendly representatives or fill out the online quote form to get started.
View Our Work Gallery Here
Awesome work!
We worked with Austin Juhlin after we had some roof damage from a storm. Austin was great to work with!! He helped answer any questions we had and helped us work with the insurance company. He was fast to respond anytime we reached out to him. We end...
Questions to Ask an Illinois Roofing Company Before Starting an Installation
Investing in a roof replacement for your Illinois home is quite a project. The installation can be expensive, time-consuming, and stressful. Hiring a reputable roofing company...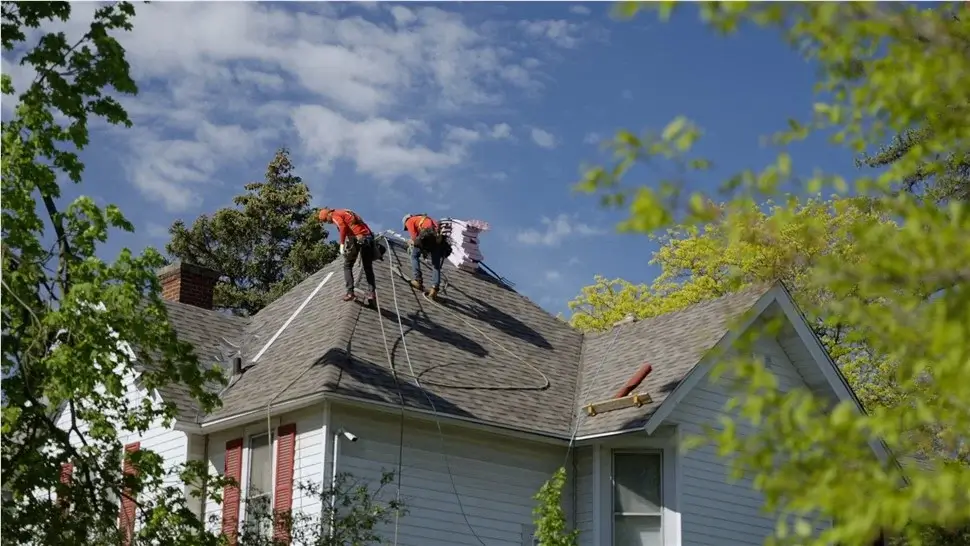 Residential Roof Install
Hinsdale, IL