Shorewood's Roof Replacement Pros
Receive a high-quality new roof for your home that lasts for many years to come!



No Payments & 0% for 12 Months
5 out of 5
Out of 49 Google Reviews

12 Months 0% Interest 0 Payments
0% Interest and Zero Payments For 12 Months
For a limited time only, zero payments and 0% interest for up to 12 months on financing programs.
Shorewood, IL Roof Replacement
All roofing systems eventually need to be replaced by qualified professionals. At Benchmark Exteriors, we make the roof replacement process easy with our extensive expertise. We are a team of dedicated roofers who take pride in our craft.
No matter the roofing material, our roofers have the skills for the job. Benchmark is creating a standard of excellence with outstanding results for Shorewood customers.
The bottom line?
When you choose our roofing company, you can enjoy the best products, services, and warranties in the industry. We are a BBB-accredited roofing contractor with an A+ rating and numerous positive customer reviews.
Complete Roof Replacement Services in Shorewood, IL
Replacing your roof can seem like a daunting task. Fortunately, the roofers at Benchmark Exteriors make replacing your roof a streamlined process. From the initial consultation until the completed roof installation, our team will ensure you are happy with the results.
When you have our team by your side, you can relax knowing you will receive superior results. We emphasize quality customer service and attention to detail for our Shorewood clients.
During your service with Benchmark Exteriors, you can enjoy the following perks:

Financing Options
With the help of Service Finance Company LLC, our team offers flexible financing opportunities for clients.

Certified Roofers
All staff at Benchmark Exteriors have the expertise to provide quality roof installations for Shorewood

Warranty Protection
Once we complete your
roof replacement
, our workmanship will be backed by a five-year warranty.

Accurate Inspections
After completing your installation, we will provide an in-depth inspection to ensure it's of the highest quality.

Quality Roofing Materials
Enjoy unmatched performance and style with our premium-grade roofing materials for your home.
Learn More About Our Roofing Company Today
As a top
roofing company
in Chicagoland, our team has developed a solid reputation in communities. If you want to regain the performance of your property, our roof replacement services are the choice for you.
Contact us today to learn more about our roofing services and request a roof replacement estimate. Call to speak with one of our friendly representatives or fill out the online quote form to get started.
View Our Work Gallery Here
Awesome work!
We worked with Austin Juhlin after we had some roof damage from a storm. Austin was great to work with!! He helped answer any questions we had and helped us work with the insurance company. He was fast to respond anytime we reached out to him. We end...
Questions to Ask an Illinois Roofing Company Before Starting an Installation
Investing in a roof replacement for your Illinois home is quite a project. The installation can be expensive, time-consuming, and stressful. Hiring a reputable roofing company...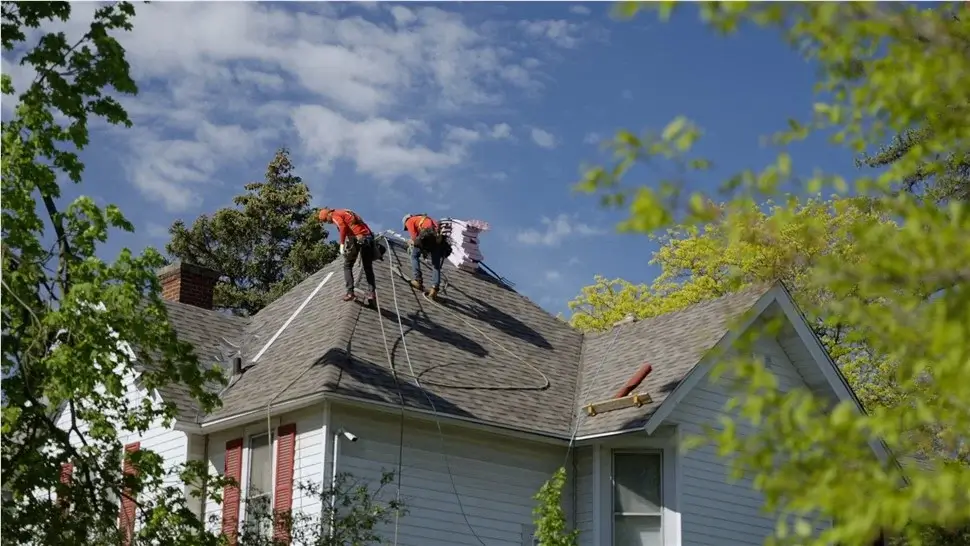 Residential Roof Install
Hinsdale, IL