Durable Roof Replacements in Rockton
No matter your style or budget, we have a roofing type that'll make your home more beautiful and functional.



No Payments & 0% for 12 Months
5 out of 5
Out of 49 Google Reviews

12 Months 0% Interest 0 Payments
0% Interest and Zero Payments For 12 Months
For a limited time only, zero payments and 0% interest for up to 12 months on financing programs.
Rockton, IL Roof Replacement
Roofing is undoubtedly the most important aspect of your house. A poorly installed or damaged one can easily lead to water intrusion which has the potential to rot your home from the inside out. If your roof is showing signs of wear and tear, don't hesitate to contact a trusted roofing company. Benchmark Exteriors is one of
Rockton's best roof replacement companies
, and we have been consistently creating the standard of excellence in the local community. Our top installers are rated A+ by the Better Business Bureau, so you can trust us to provide the highest quality customer service with every single installation.
Reasons for a Roof Replacement in Rockton
It can seem like a big undertaking to replace your roof, and many Rockton homeowners are hesitant to do so. However, there are some scenarios when a roof replacement is highly necessary. If you've recently experienced a severe Illinois storm and your roof suffered damage, you'll want to address it right away. If the damage is extreme enough, an entire replacement may be warranted, but Benchmark Exteriors is happy to do minor repairs as well. All we want is for your family to be safe and dry within the home, and we'll provide the services to make that happen.
Replacing your roof can also be a good idea if you've never had it done. If you bought your home secondhand or it's simply been many decades since an installation, your roofing is likely old and deteriorated. By replacing it before problems arise, you can be assured that everything will stay in tip-top shape.
Beautiful Style Types for Every Home
At Benchmark Exteriors, we have a roofing style right for every type of Rockton home. No matter what your existing design aesthetic is, we'll be able to complete an installation that adds curb appeal and visual value. Our roofing types include:
Reach Out for a Roof Replacement Estimate Today
When it comes to the roof of your Rockton home, don't take any chances. Neglecting proper maintenance can only lead to trouble. At Benchmark Exteriors, we're dedicated to ensuring that each and every one of our customers is equipped with a durable roof that'll protect their home. To get your
roof replacement
started, contact us today to get a free quote.
View Our Work Gallery Here
Awesome work!
We worked with Austin Juhlin after we had some roof damage from a storm. Austin was great to work with!! He helped answer any questions we had and helped us work with the insurance company. He was fast to respond anytime we reached out to him. We end...
Questions to Ask an Illinois Roofing Company Before Starting an Installation
Investing in a roof replacement for your Illinois home is quite a project. The installation can be expensive, time-consuming, and stressful. Hiring a reputable roofing company...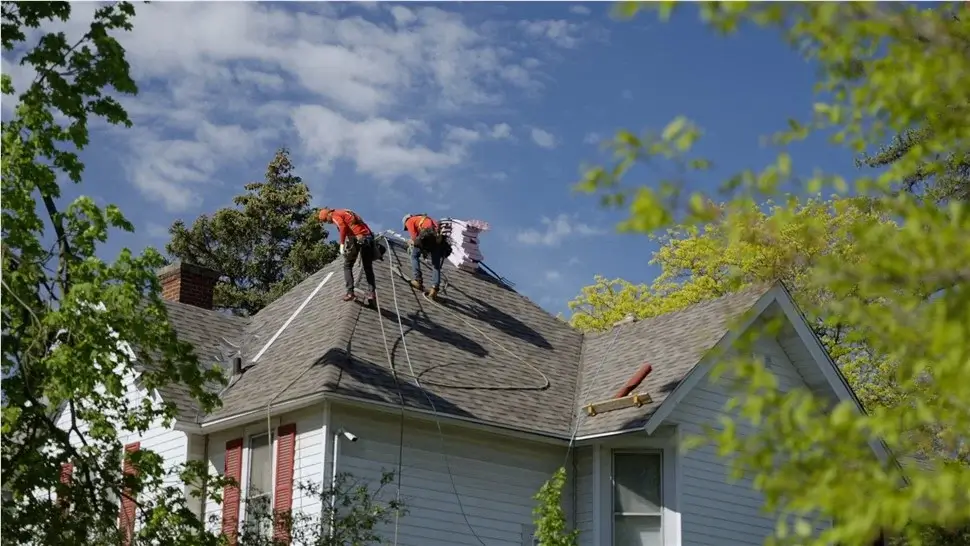 Residential Roof Install
Hinsdale, IL